September 2, 2011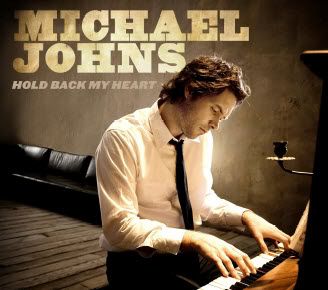 Randall, the writer of this review and the editor-in-chief of the Midnight Bandwidth Tumblr blog has an outstanding talent for expressing in words, just how we feel about Michael's singing and music…he captured it perfectly!!
Randall..you have an amazing talent and thank-you so much from MJ and all of us!! This review is every kind of wonderful!! 🙂
You can read Randall's review and blog HERE
Midnight Mp3 – August 31, 2011

Who: Michael Johns

Song: Heart On My Sleeve

Written By – Randall

What He Sounds Like:  Vintage jazzy pop/R&B with a velvety soulful voice that leaks tender strength out of every single held note.  Sweet enough to make girls sigh and strong enough to make men want to as well.

Why You'll Love Him:  Alright now, hold your darn horses and pull back your pitchforks here, I know what you're thinking, "That dude was on American Idol!  That's not underrated, under appreciated, underground, under the radar music!  You've sold out!  Damn you to hell!!!" and we would not blame you for your anger.  But before you threaten to hit the dreaded "unfollow" button think about this for a minute, even if you're familiar with Michael Johns' Idol-related antics have you heard any of his music since he had to suffer the displeasure of being in the same room with Ryan Seacrest? We didn't think so.  

It's a epic-fail-like shame that more people haven't heard of this man's work because you'll be hard pressed to find an artist with more emotional soul in the current music scene outside of an Adele album.  In fact I'll go as far as to say that Michael Johns is the male counterpart to Adele herself, his music is riddled with pain and tortured heartquaking.  With a style reminiscent of Lionel Richie circa 1979 and a chill-causing strain in his upper register that will make you misty eyed if you can relate to the harpsichord melancholy of his lyrcism.  

In a world where you have to feature Akon on your track in order to have a number 1 single Michael Johns' hearkens back to the days when musicians made music to covey their puzzlement of the mysteries of life.  Like an echo coming down a foggy tunnel you can hear the heartache of lost love in every breathy note that reverberates off his husky voice.   Listen to his music and hear something lost in the over-produced poppycock of present-day musical pandering.  Pay attention and you'll hear it, its quiet, its whispering, its real.